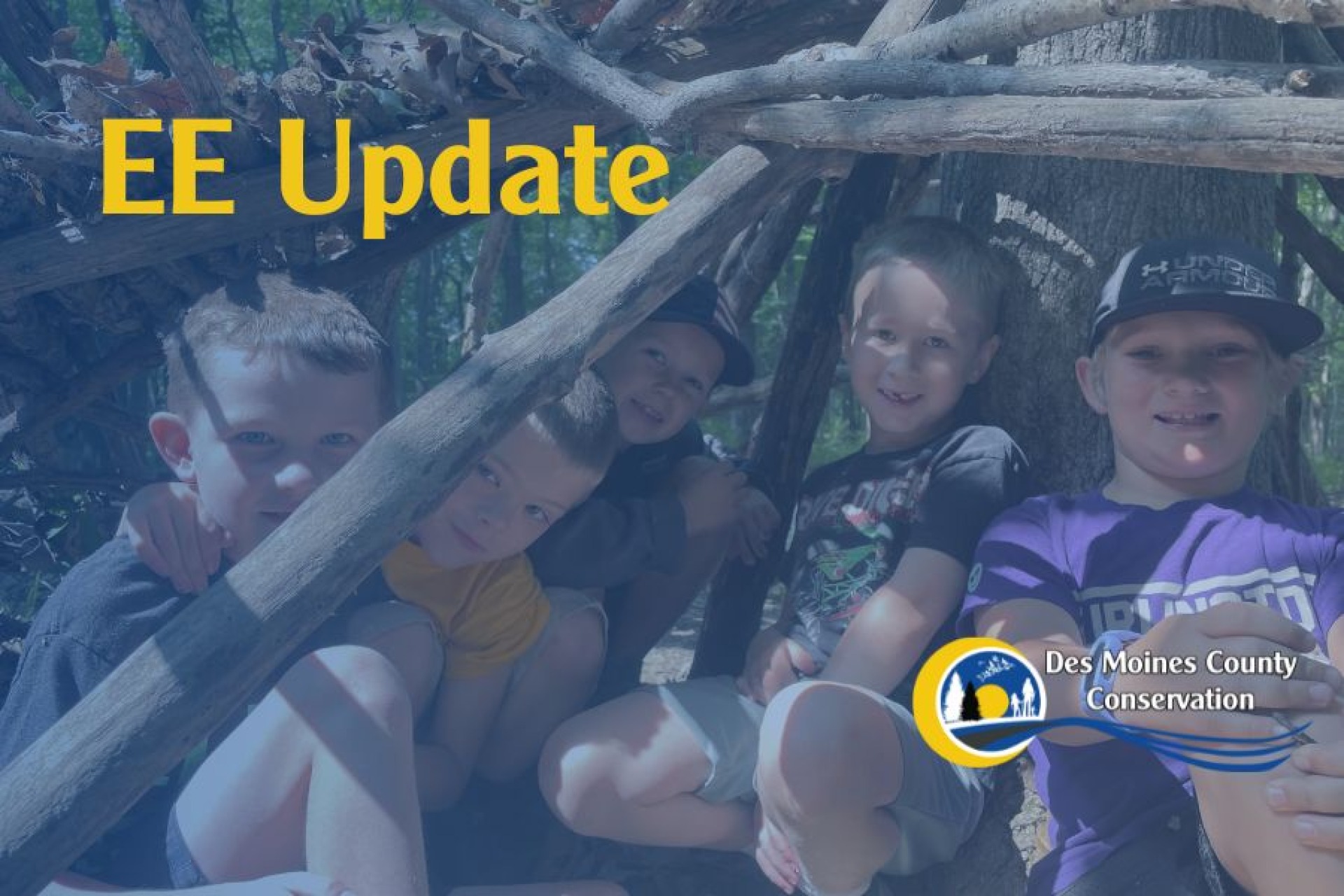 July EE Update
As the summer heat continues to blaze, our team at EE (Environmental Education) is thrilled to share the exciting highlights of June and the upcoming events in July. From Outdoor Youth Jamborees to public programs, our aim is to provide unforgettable experiences that connect people with nature. So, let's dive into the action-packed adventures that await!
Marcus Nack, Environmental Education Manager
June kicked off with a bang as we hosted the Outdoor Youth Jamboree, which saw the participation of nearly 200 enthusiastic individuals. From shooting and fishing to paddling and hiking, the Jamboree offered a wide range of activities for everyone. Summer Campers had the chance to explore parks during both the day and night, gaze at the wonders of the universe through giant telescopes, and even stomp around in the invigorating waters of Flint Creek. Our team had a fantastic time engaging with the campers and organizing fun-filled games that brought smiles to all faces.
After the exhilarating jamboree, our dedicated EE staff shifted gears to prepare for summer camp. In an effort to enhance our operations, we decided to rent a golf cart for Starr's Cave. This rental has proven to be an invaluable addition, assisting us in various tasks such as summer camp preparation, emergency support, and trail maintenance. With five different camps scheduled throughout June, we've been busy with camp preparations, clean-ups, and meticulous planning to ensure an extraordinary experience for all campers
In the midst of our camp-centric endeavors, we also hosted a remarkable public event called Hook N Paddle. Approximately 35 individuals took part in this free program through by the Iowa Department of Natural Resources, which aimed to encourage people to explore the beautiful waterways in the area. The event held at Big Hollow was a resounding success, with participants even managing to reel in a few fish. We were delighted to witness the enthusiasm and love for nature displayed by the attendees.
Now, as we step into July, we can't contain our excitement for the upcoming camps and public programs. With four camps on the agenda, namely Adventure Camp, Top Shot, Polliwog 1, and Polliwog 2, there are still a few spots available. If you're looking for an unforgettable summer adventure, make sure to register today and secure your spot!
In addition to the camps, we have an array of captivating public programs lined up for July. On July 5th, we invite you to join us for the Smore's Tour, a delightful evening filled with tasty treats and stories around the campfire. If you're a fan of delicious campfire food, mark your calendars for July 6th, when we'll be hosting "Pudgy Pies in the Park," a fun-filled event centered around making and savoring these delectable treats. For the nature enthusiasts, Night Creek Stomp on July 7th offers a chance to explore the wonders of the nocturnal world. And last but not least, don't miss out on the thrilling 4th Pumping Station Paddle.
For more information about these events, you can visit our website, check out our Facebook page, or simply give us a call. We can't wait to share these incredible experiences with you and help you forge unforgettable memories in the heart of nature.
As we gear up for another action-packed month, we invite you to join us on this remarkable journey of discovery, adventure, and connection with the great outdoors. Get ready to embrace the beauty of nature and create memories that will last a lifetime.
Register for camps and find event details on our website, Facebook page, or Mycountyparks.
published Wednesday, June 28, 2023
More Blogs