Location
910 Cottonwood Ct. · Ste. 1000
Burlington, IA 52601
Driving Directions
Contact Information
319-752-7171
319-754-8854 (Fax)
Hours
By appointment
Holiday Closures
Our Team
Veterans Affairs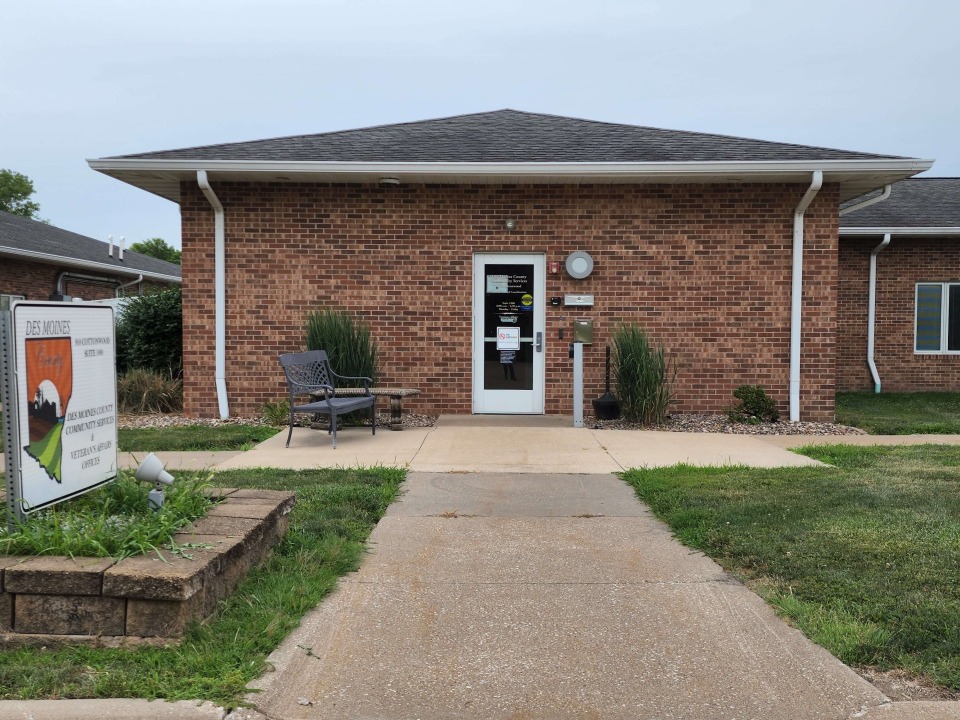 Des Moines County Veterans Affairs Office was established per Chapter 35B of the Code of Iowa. The Commission was established to assist all Des Moines County Veterans who have other than a dishonorable discharge and served on active duty for at least 90 consecutive days. We also serve veterans' spouses and dependent children. Monetary relief can be given to indigent veterans to assist with bills pertaining to rent, utilities, clothing, medical treatment, food, and funerals.
Assistance is also given to help veterans and their dependents to file for VA pensions/compensation, to apply for admission to the Iowa Veterans Home, and to get help from the VA Hospitals.
Additional Help & Assistance
Other help is given to assist veterans in getting copies of Military Discharges and other military records, getting any military medals or awards they may be eligible for, applying for education benefits, getting head-stones for a deceased veteran's grave, applying for home loans, applying for GI Insurance, and any other assistance a veteran might need as a result of being in the military.
---
Map & Directions