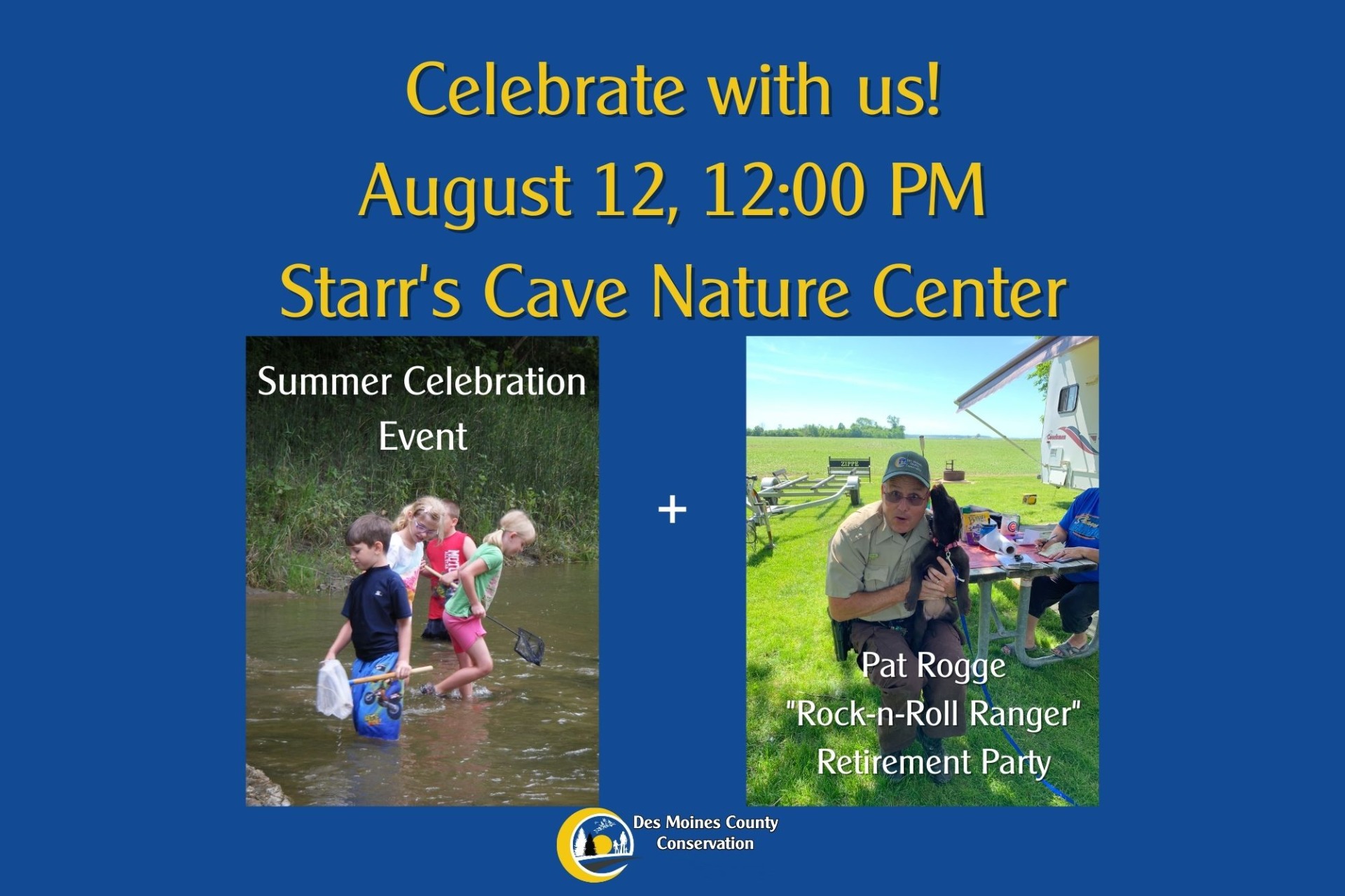 Celebrate with us on August 12!
In just over a month, we're going to celebrate! And we hope you can join us.
Chris Lee, Executive Director
Saturday, August 12 is going to be a day to celebrate this year! The festivities start at noon at Starr's Cave Nature Center.
First, it's our annual Summer Celebration event where we get in some more of that outdoor park time we've come to love before the kids head back to school. Bring the family and come stomp around in Flint Creek with bug nets and see what aquatic creatures you can find. Hike the nature trails or take a bike out on the Flint River Trail (we even have bike you can borrow!). Explore the exhibits and see the animal ambassadors in the nature center. Play yard games and roast s'mores over the campfire. There's lots to do and we want to see you outside with us before summer runs out! Summer Celebration takes place from noon until 3:00 PM.
And second, we'll be celebrating the retirement of our very own Pat "Rock-n-Roll Ranger" Rogge who has steadfastly served Des Moines County parks for 33 years! If you know Pat, be sure to stop by between noon and 2:00 PM to wish him well and share embarrasing stories of with him.
See you at Starr's Cave Nature Center on Saturday, August 12!
published Wednesday, July 5, 2023
More Blogs