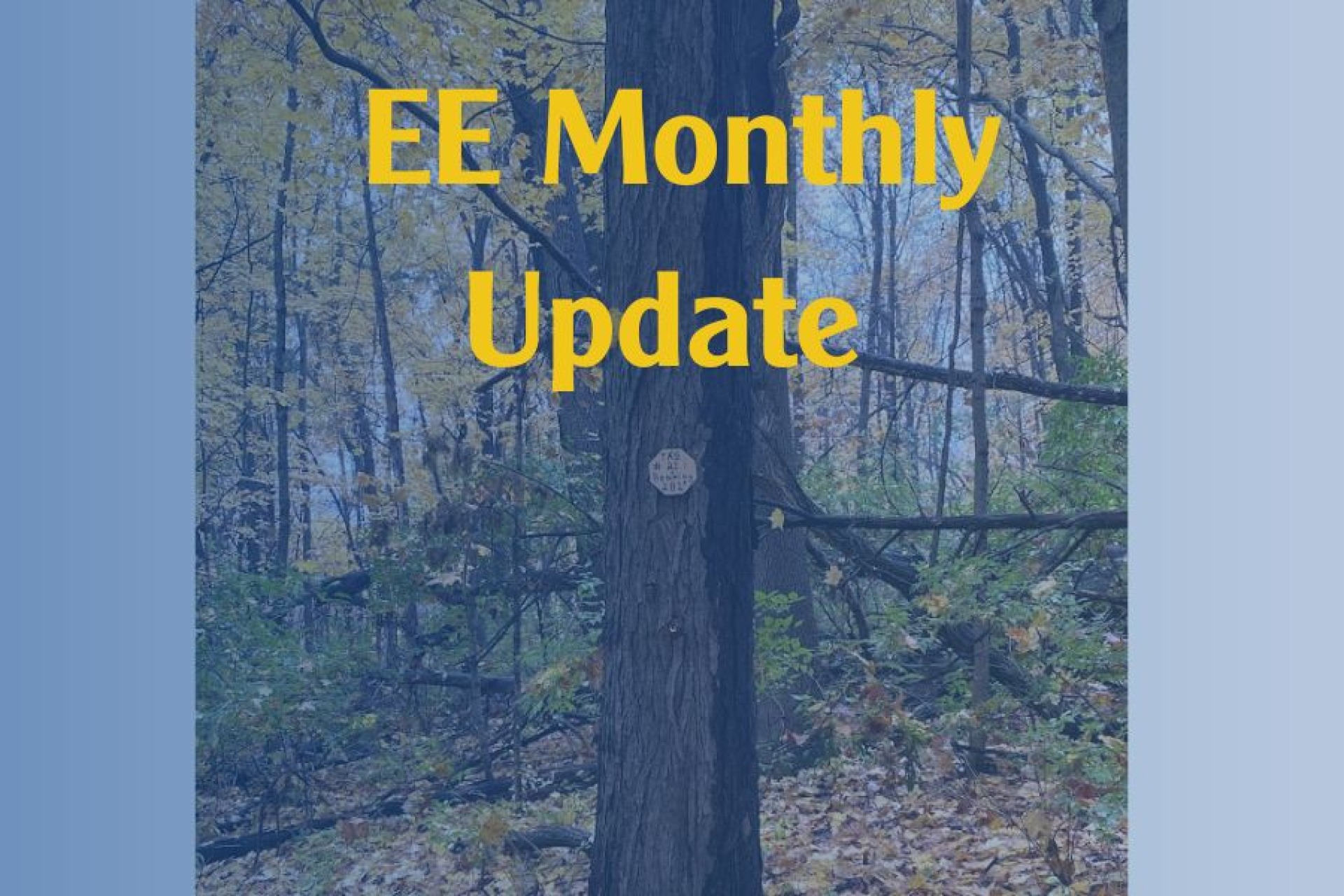 November EE Monthly Update
November has been an exhilarating month for our environmental education team, filled with engaging programs, insightful partnerships, and impactful initiatives. As we stride through this vibrant season, here's a glimpse into our journey and a preview of what lies ahead.
Marcus Nack, Environmental Education Manager
Early November Highlights
Our partnership with P.i.E.C.E.S. after school programs has been a cornerstone this month. We've delved into various themes, from exploring new and interactive games to delving into the fascinating world of turkeys, aligning our lessons with the spirit of Thanksgiving.
A standout moment was our hands-on field trip with P.i.E.C.E.S., where students learned survival skills and the art of planning shelters at Starr's Cave. The experience was immersive and invaluable, fostering practical knowledge about nature's resilience.
Collaboration with the city parks department for a Hike-A-Park event at Dankwardt/Crapo Park was a hit, attracting over 35 enthusiastic participants. City Forester Patrick's guidance added depth to the experience, sparking curiosity and conversations about our natural surroundings. This event marked the beginning of exciting collaborations set to continue.
Classroom programs took precedence this month, with our program rental kits seeing consistent usage. The success of our ferro rod fire building program on November 9th was heartening. Participants learned survival fire-building techniques, using resources like cattails, birchbark, and even chapstick to ignite fires, experiencing nature's resilience firsthand.
Winter Camp and Beyond
Looking ahead, we're thrilled to announce Winter Camp for young nature enthusiasts aged 7-9 at Starr's Cave Nature Center. With limited slots available, these three 3-hour camps promise an immersive exploration of nature from December 27th to 29th.
In the mid to late November stretch, we're concluding our Hike-A-Park series at Pollmiller Park, led by naturalists from Des Moines County and Lee County. This event promises to be a rich learning experience, highlighting the diverse ecosystems within the park.
Our commitment to education extends to teachers. On November 17th, we're conducting a comprehensive training session, guiding educators through our programs, rental kits, and field trip logistics. It's our way of empowering educators to bring environmental education into their classrooms seamlessly.
Continuing our partnership with P.i.E.C.E.S., we're gearing up for an exciting compass course field trip in early December, ensuring a blend of fun and learning for the students.
A highlight to anticipate is the adventure pack hike on November 22nd. Made possible by a Walmart grant, these packs enhance the park experience and will be showcased during a free program, inviting visitors to explore new ways of engaging with nature.
Taking a Moment for Thanksgiving
As Thanksgiving approaches, we're reminded of gratitude and the importance of taking time to appreciate nature. In observance of the holiday, Starr's Cave Nature Center will be closed from November 23rd to the 27th, allowing our team and visitors to revel in the spirit of gratitude and rest.
Looking Forward with Enthusiasm
November has been an enriching journey, fostering connections, and nurturing a deeper understanding of our natural world. As we embrace the closing days of this month, our excitement grows for the upcoming adventures and learning experiences awaiting us in December and beyond.
Join us as we continue to explore, learn, and cherish the wonders of nature together. Stay tuned for more updates and engaging programs that celebrate the beauty and importance of environmental education!
published Monday, November 20, 2023
More Blogs