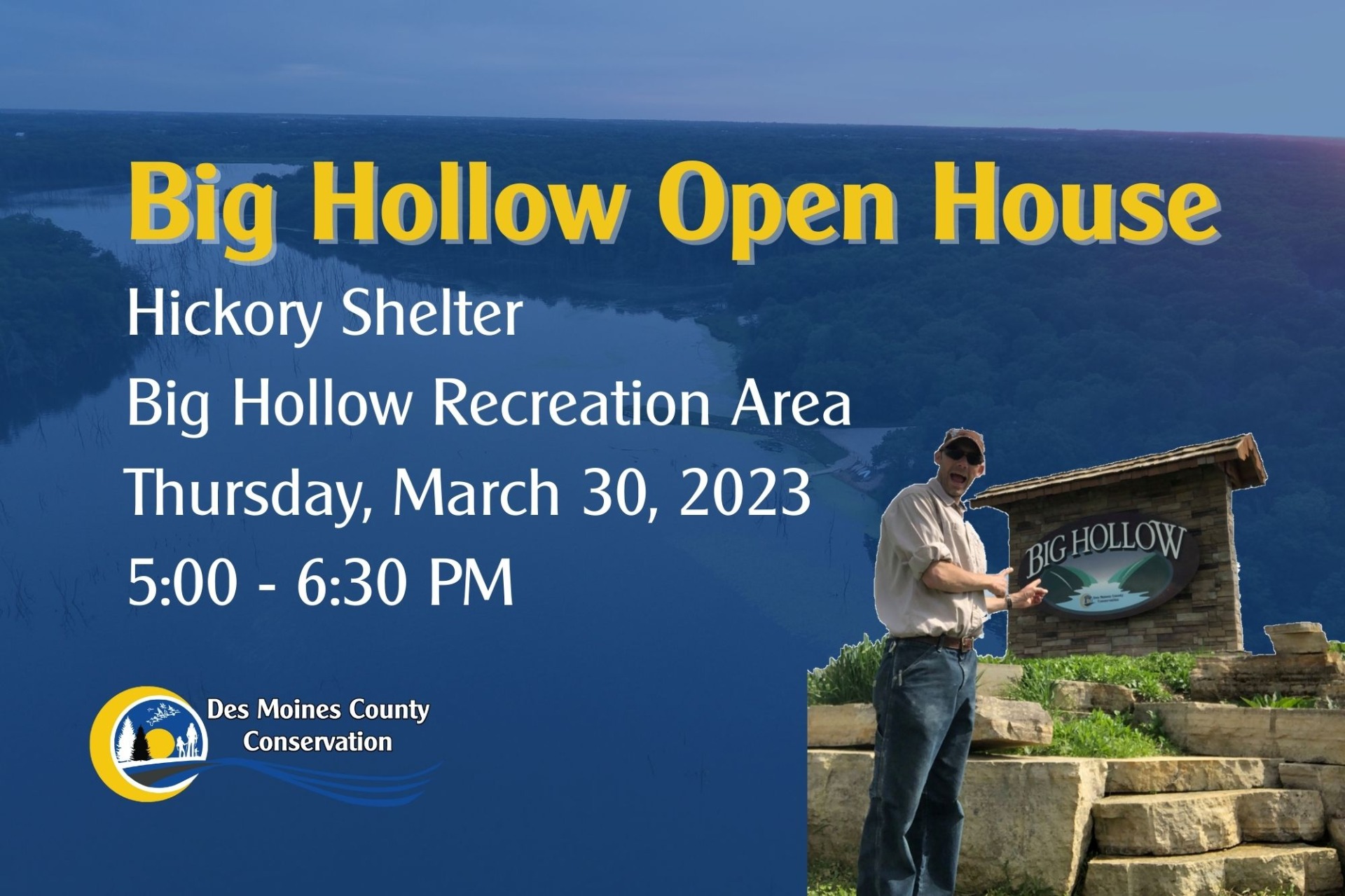 Celebrate "Opening Day" of Spring at Big Hollow Open House
Tour the sites where new campsites and ponds will be built, learn about the work being done to improve the lake's water quality, and meet the new watershed coordinator.
Chris Lee, Executive Director
With April 1 being the unofficial "opening day" of Des Moines County parks and campgrounds, the conservation department invites the public to an open house event at Big Hollow Recreation Area on Thursday, March 30 beginning at 5:00 PM to celebrate. The event will be headquartered at the Hickory Shelter at the east end of the park. Van rides will be available to tour the sites where new campsites and ponds will be built later this year. The newly hired watershed coordinator, Frank Boyer, will also be on site to discuss plans for water quality improvements in the lake and to offer cost share opportunities to landowners in the lake's 4,400 acre watershed.
A free dinner is also planned. For that, pre-registration is required by contacting the conservation office at (319) 753-8260 or via email at conservation@dmcounty.com. Online registration is also available via the county's website at www.DMCconservation.com.
published Tuesday, March 14, 2023
More Blogs