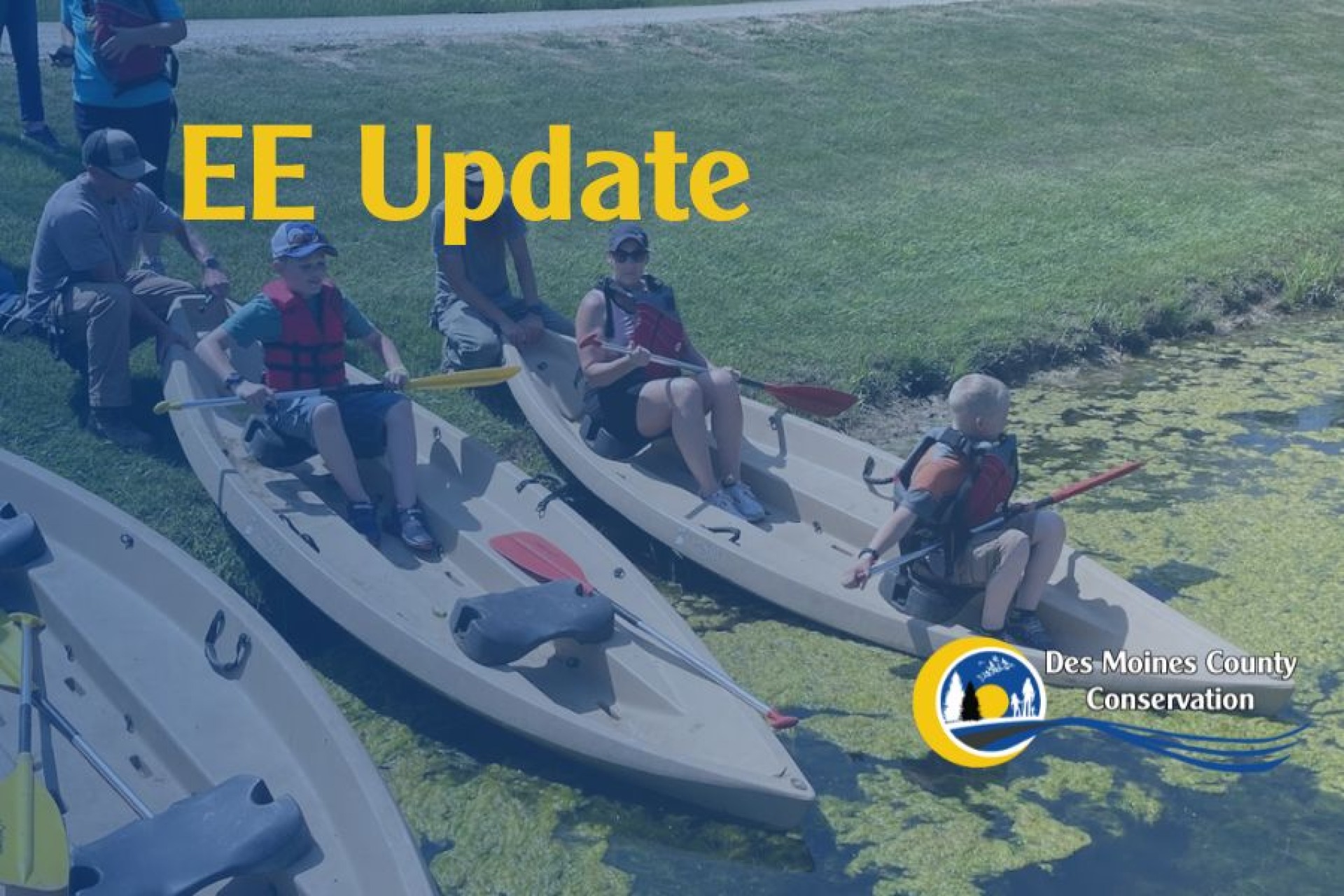 June EE Update
Exciting Adventures in Environmental Education: June Update June has been a month filled with thrilling adventures and educational experiences in the field of environmental education. From captivating wildlife encounters to engaging outdoor events, the Environmental Education team has been dedicated to creating unforgettable memories for participants of all ages. Let's take a closer look at what has happened so far and what exciting activities lie ahead!
Marcus Nack, Environmental Education Manager
A Month of Unforgettable Moments
The month kicked off with a staff meeting at the breathtaking Big Sands Mounds, where biologists and enthusiasts had the opportunity to catch rare species of turtles and snakes. This hands-on experience allowed everyone to gain a deeper understanding of some remarkable creatures and their importance in our ecosystem.
The Outdoor Youth Jamboree was a resounding success, attracting 198 enthusiastic participants. This event provided a platform for young nature lovers to immerse themselves in the wonders of the natural world, forging connections with like-minded peers and creating lasting memories.
Starr's Cave welcomed a new animal ambassador, Flash the Skink, who has quickly captured the hearts of visitors. Flash is an incredible creature that highlights the diversity of wildlife found within our region. Visitors to Starr's Cave can now learn about this fascinating skink and its role in our local ecosystem.
Engaging Community Events
The team organized the much-anticipated Bike A Trail event, which invited participants to explore scenic trails while enjoying the thrill of biking. This event not only encouraged physical activity but also fostered a deeper appreciation for the natural beauty surrounding the Burlington riverfront.
Preparations for summer camps have been in full swing, ensuring that children and teenagers have access to exciting and educational activities during their break. These camps will provide valuable opportunities for young minds to connect with nature, learn about conservation, and develop a lifelong love for the environment.
Sharing Knowledge and Collaboration
In a spirit of collaboration, Louisa County is borrowing a western Hognose snake to enhance their programming. By sharing resources and expertise, different communities can come together to create enriching educational experiences for their residents.
Summer Camps and Beyond
As the month progresses, there are still many exciting events on the horizon. Four more summer camps are scheduled this month, promising even more adventures and discoveries for young participants. These camps will serve as catalysts for learning, allowing children to develop a deeper understanding of the natural world around them.
Mark your calendars for the Hook and Paddle event on June 24th at Big Hollow. From 9:00 am to 12:00 pm, attendees will have the opportunity to engage in various water-related activities as part of the Hook and Paddle passport program. Whether it's casting a fishing line or simply enjoying the serene beauty of the surroundings, this event is sure to be a delightful experience. Note that fishing licenses are required for participants over 16 years old.
As the month comes to a close, nature enthusiasts and curious individuals are invited to join the Night Hike and Owl Prowl on June 30th at Big Hollow. From 9:00 pm to 10:30 pm, participants will embark on a mesmerizing journey through the nocturnal wonders of the wilderness. This free event promises an enchanting experience as you listen for the hoots of owls and learn about the secrets of the night.
June has been an eventful month in the realm of environmental education, brimming with excitement and opportunities to connect with nature. From captivating wildlife encounters and engaging community events to upcoming summer camps and thrilling nocturnal adventures, there's something for everyone to enjoy. As we continue our mission of fostering environmental awareness and appreciation, we invite you to join us on these remarkable journeys, creating cherished memories and nurturing a lifelong love for the environment.
published Tuesday, June 13, 2023
More Blogs