Public Hearing FY24 Maximum Property Tax Dollars Notice
posted on 3/7/23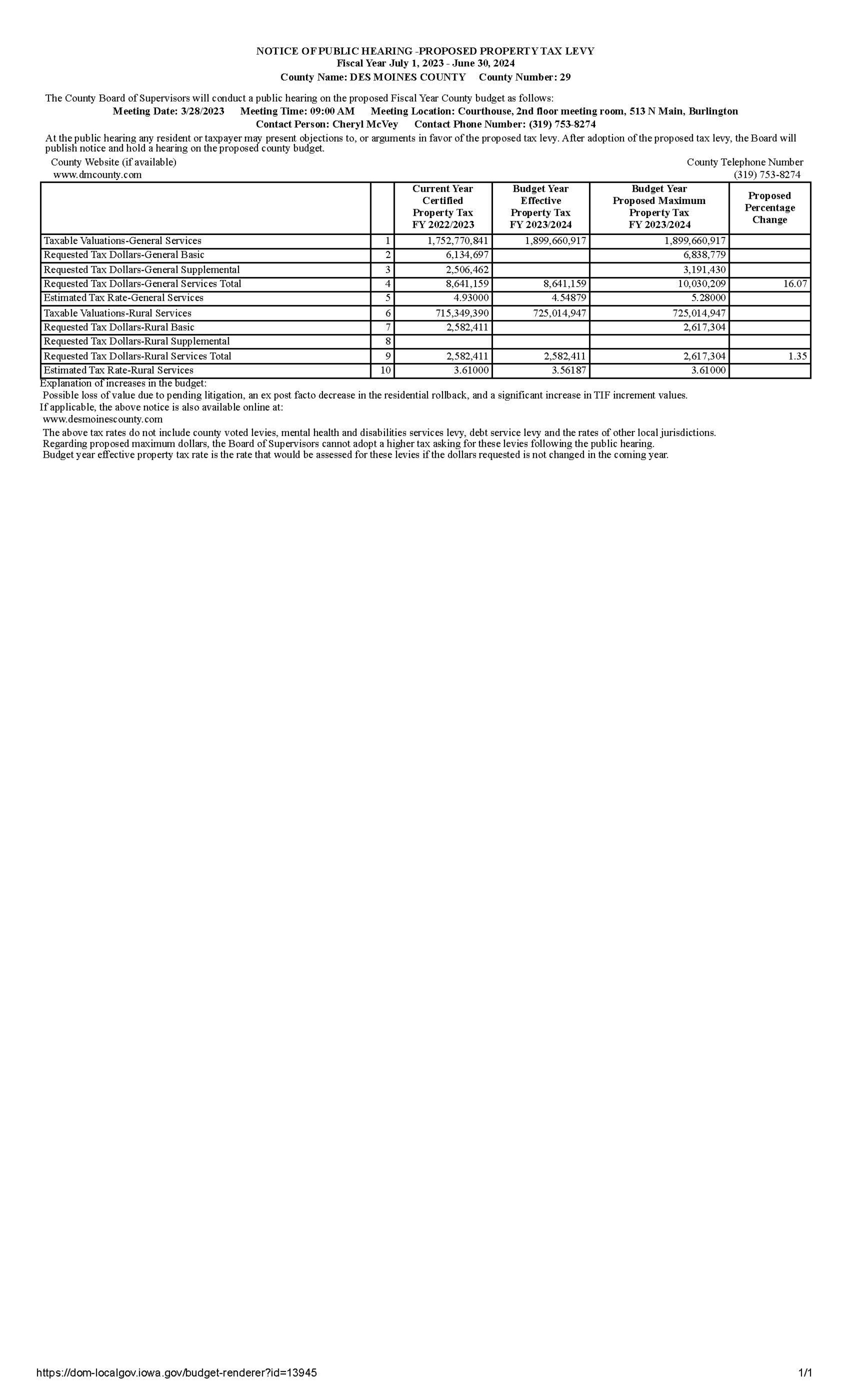 More News
posted 3/29/23 · Roads
posted 3/28/23 · Auditor
There will be a public hearing to discuss the proposed FY24 budget on April 18th, 2023, at 9:00 a.m. in the board room of the Courthouse, 513 N Main St, Burlington
posted 11/16/22 · Public Health
The Iowa Department of Health and Human Services (HHS) announces two initiatives focused on healthy habits, nutrition and addressing food insecurity for Iowa families.
posted 10/27/22 · Public Health
To help address the issue of opioid misuse, the Iowa Department of Health of Human Services (HHS) is expanding their initiative to provide naloxone (the opioid overdose reversal medication) to Iowa organizations, businesses and schools, which may be in a position to render aid to a person at risk of experiencing an opioid overdose.
posted 9/30/22 · Recorder
The Iowa County Recorders Association wants to make all veterans aware that recording or requesting military records is always free of charge for a veteran.