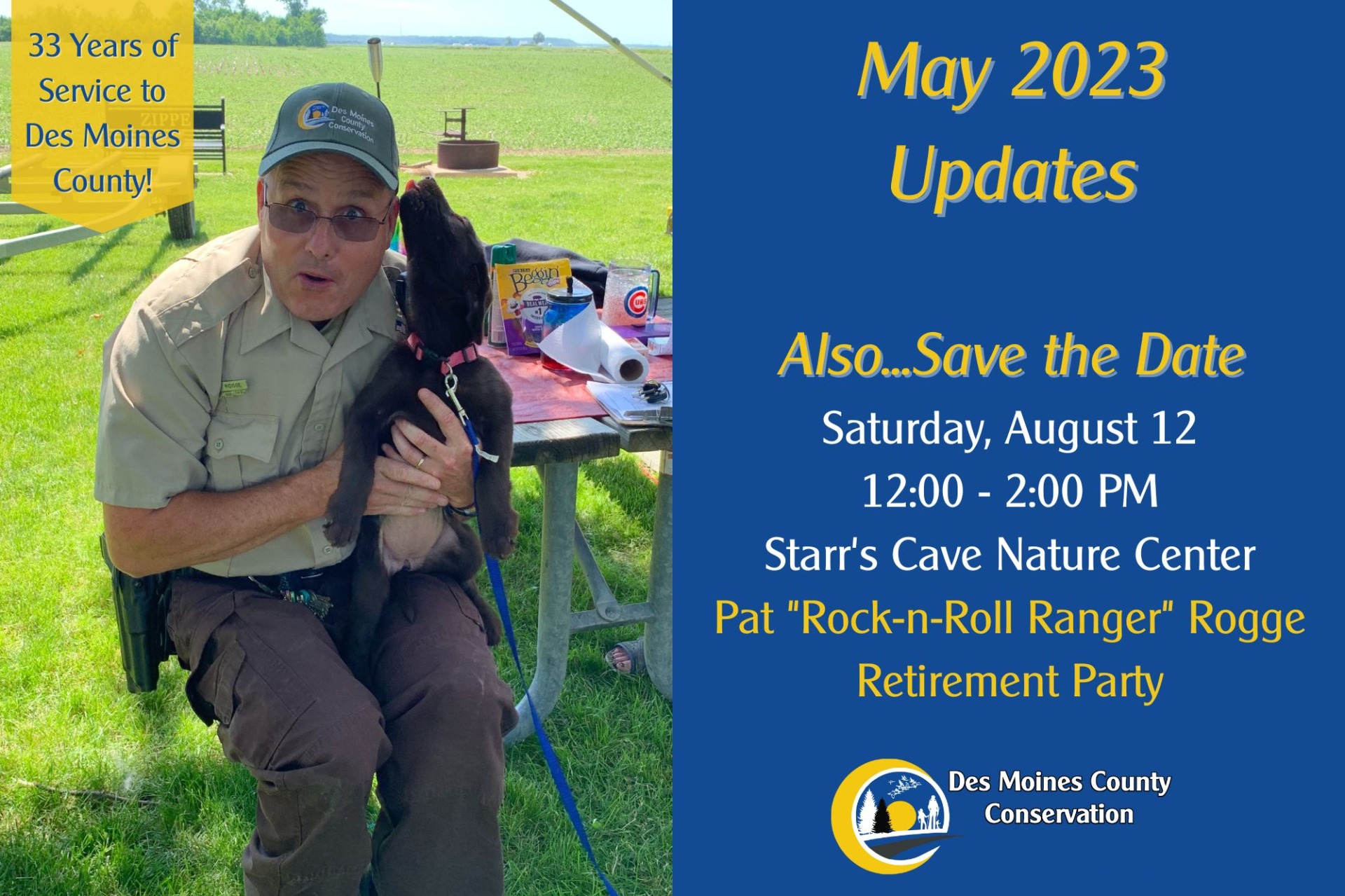 May 2023 Conservation Updates
Here's what's happening in your county parks.
Chris Lee, Executive Director
The first weekend of June is a busy one!
Our annual Youth Jamboree event takes place on Saturday, June 3 from 9:00 AM to 2:00 PM. It's a day full of outdoor fun throughout the park with fishing, canoeing, boating, and target shooting activities to accompany the free lunch. Bring the whole family. It's completely free and everything is provided.
It's Free Fishing Weekend all weekend as well. No license is required to try your hand at catching fish June 3 and 4.
Summer camps will be starting up in June so expect some crowds at Starr's Cave Nature Center, where most camps take place. Every year, our environmental education staff teach hundreds of kids about the outdoors through these camps. Lessons range from aquatic habitats to wildlife tracking to orienteering and so much more.
And finally, 33-year DMCC veteran Pat "Rock-n-Roll Ranger" Rogge will retire this August. We're hosting his retirement party at Starr's Cave Nature Center at noon on August 12. Be sure to mark your calendars and come bid farewell to the Park Ranger everyone knows and loves.
published Friday, June 2, 2023
More Blogs