4th Pumping Station Campground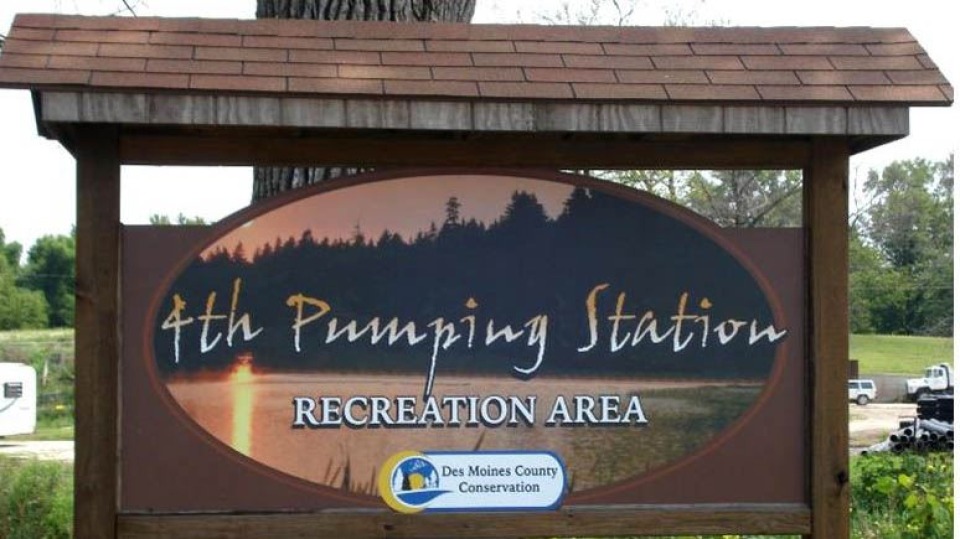 The 4th Pumping Plant Recreation Area north of Burlington is a popular destination for picnickers, boaters, RVers, tent campers, and boaters. The park is located along the Mississippi River and offers a total of 46 campsites. Of these campsites, 22 have electricity. Amenities at the 4th Pumping Plant include a central water supply, a central RV dump station, a shelter house, three outhouses, and a playground. A boat ramp and dock with fish cleaning station provide boating and fishing access to the backwater lake.
Rates
Electric sites: $20 per night
Non-electric sites: $10/night
Note: All campsites at this park are first-come, first-served. Campsites may not be reserved in advance
Rules
All campers must self register
Maximum length of stay is fourteen (14) days
All pets must be on a leash
Fires permitted only in containers provided
Do not remove or deface natural features or park structures
No littering
No ATV's, snowmobiles, or horses
Keep all vehicles on roads or designated parking areas
Quiet hours: 10:30 p.m. - 6:00 a.m.
Park Hours
6:00 a.m. to 10:30 p.m.
Location
From DMC Highway 99, 17 miles north of Burlington, turn east on Pumping Station Road The road ends at the campground, four miles east of the highway.
Pumping Station Rd.
Oakville, IA 52646
Map · 4th Pumping Station Campground