Casey Barrow River Access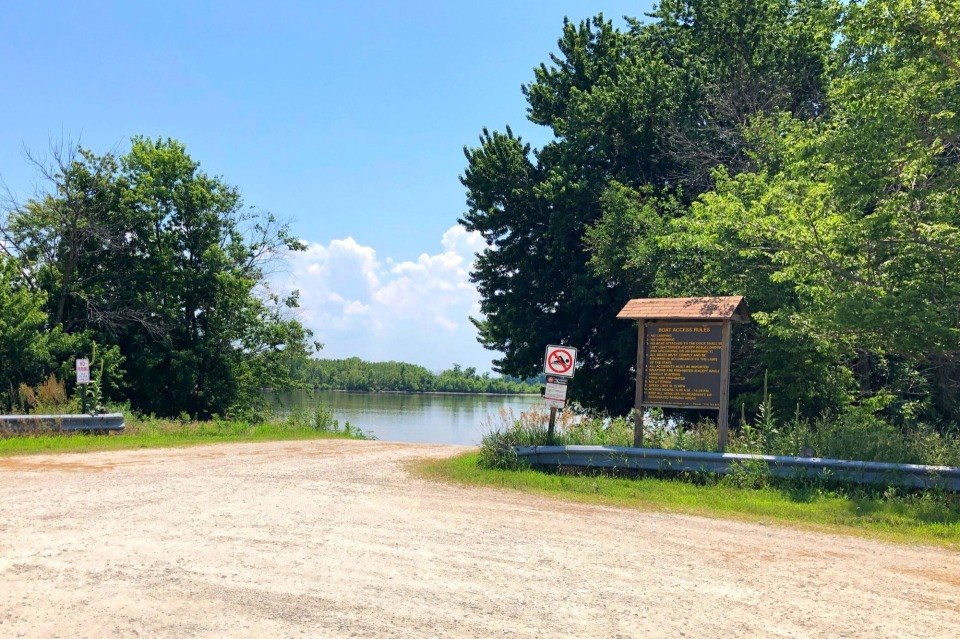 Casey Barrow River Access is one of DMCC's two ramps accessing Mississippi River Pool 18 and the southernmost access in that pool. It features a concrete ramp and a gravel parking lot with a picnic shelter and fire grill. With the parking area on top of the levee, Casey Barrow provides access to the Mississippi at higher river stages than any of DMCC's other ramps. A dock is provided during the summer and fall boating season and due to the site's tolerance for higher river stages, it is usually the first to go in and the last to come out. However, since it is built down the side of the levee, the boat ramp is steep and slightly curved so boaters are advised to be extra cautious when loading and unloading at this site.
1.88 acres
Boat ramp
Picnic shelter
Fire grill
Accessible at all below-flood-stage river levels
Rules
No camping
No loitering
No fires
No littering
Docks are for loading/unloading only
Keep all vehicles on roadways or designated parking areas
Do not obstruct access to ramp
History
In October, 1980, the DMCCB entered into a 25-year management/lease agreement with the U.S Army Corps of Engineers for the land that is now Casey Barrow River Access. This 1.88-acre area was previously known as Dahlsteen's Landing and was developed to include a single lane, concrete boat ramp with boat dock and parking and maneuvering areas using a 50/50 cost share grant through the Iowa Marine Fuel Tax Fund. In 1987, the shelter house was built using funds donated by the George Roberts memorial. Mr. Roberts was a resident of the area.
Location
On DMC Highway 99, go north out of Burlington approximately 7 miles (or approximately 3.5 south of Kingston). Turn east on 170th St and go 2.25 miles to 40th Avenue Go one mile north on 40th Avenue then turn back east on 180th St. and go two miles. 180th will terminate at the entrance
1867 180th St.
Burlington, IA 52601
Map · Casey Barrow River Access