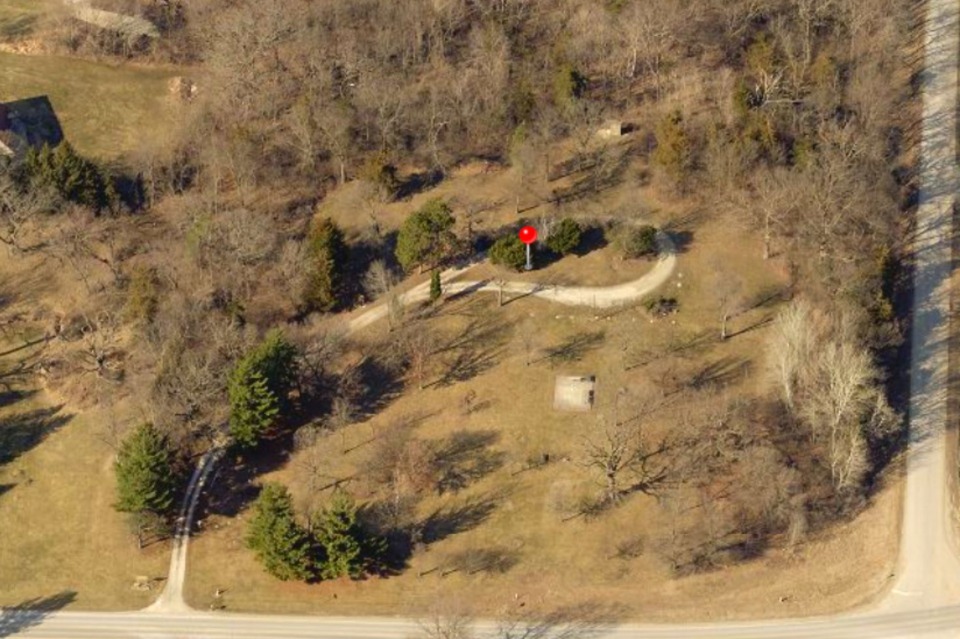 Acquired in 1964, this was the first area acquired by the Des Moines County Conservation Board. Located just east of Mediapolis, the ten acre day use park has been converted into a pollinator garden. A variety of tree species, some of which are very old, adorn the historic property. A monument inscribed with the names of the charter members of the Kossuth Presbyterian Church founded in 1839 can be found in the southeast corner of the park.
10 acres
Planted as a Pollinator Habitat in Fall of 2022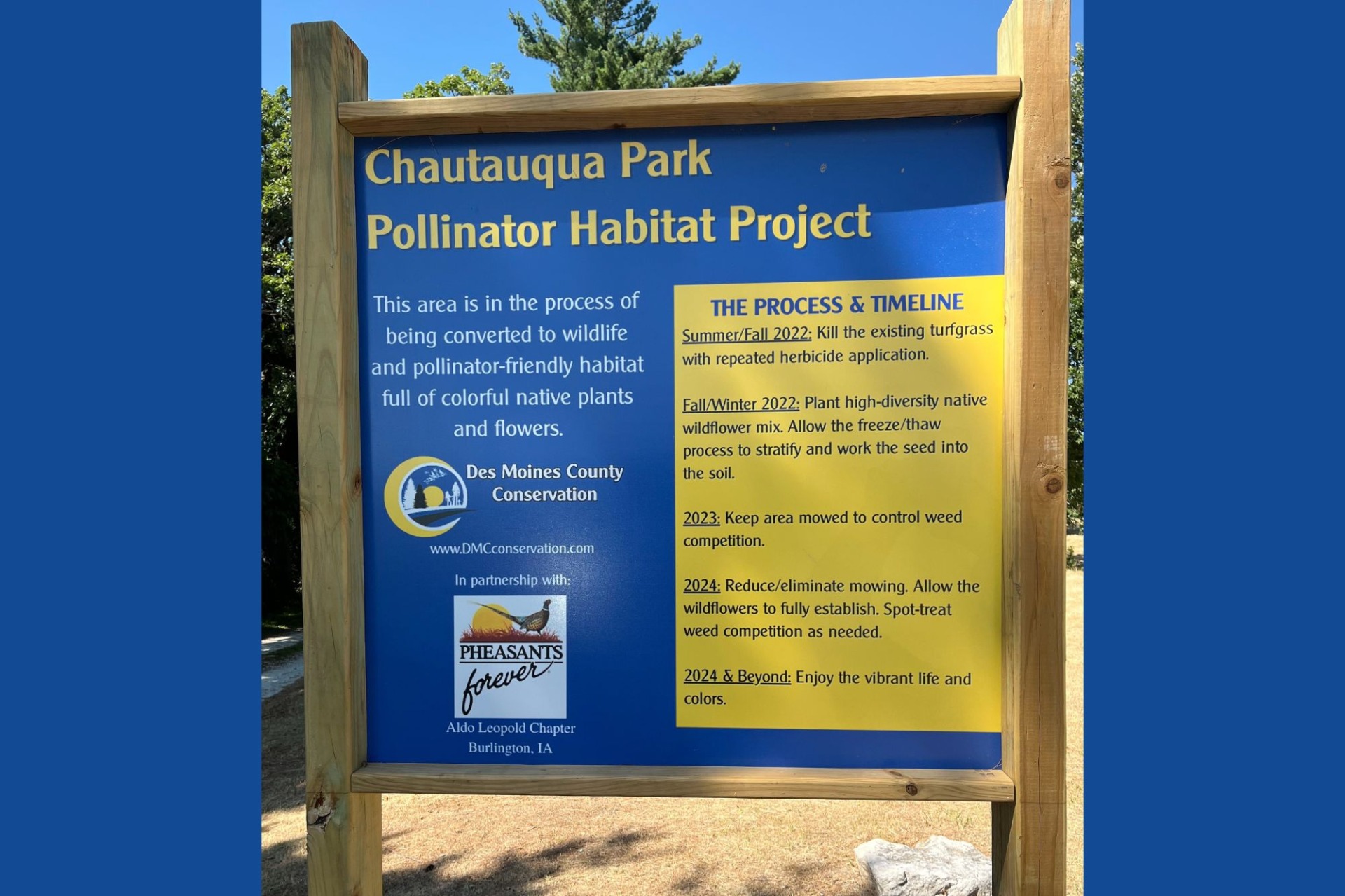 History
The Jefferson Academy was founded on the site in 1844. The school was reorganized as Yellow Spring Collegiate Institute in 1852, and as Yellow Spring College in 1855. During the Civil War (1865) most of the men attending the school enlisted and the college closed in 1869. In 1873, the school was reopened as Kossuth Academy, but closed before the end of the century. The last four-year class to graduate, four boys and four girls, was in 1897.
The grounds and school building were next acquired by the Mediapolis Chautauqua Association. Beginning in 1904 and continuing until 1944, up to 5,000 people per day for ten days each year gathered to enjoy musical talent and outstanding speakers, such as Willing Jennings Bryan, Senator Robert LaFollette of Wisconsin, and Billy Sunday. As many as 200 tents were pitched at one time by people who came from surrounding towns and farms to attend the Chautauqua program.
Park Hours
6:00 a.m. to 10:30 p.m.
Location
1.9 miles east of Highway 61 in Mediapolis.
10530 Mediapolis Rd.
Mediapolis, IA 52637
Map · Chautauqua Park