Hawkeye Dolbee River Access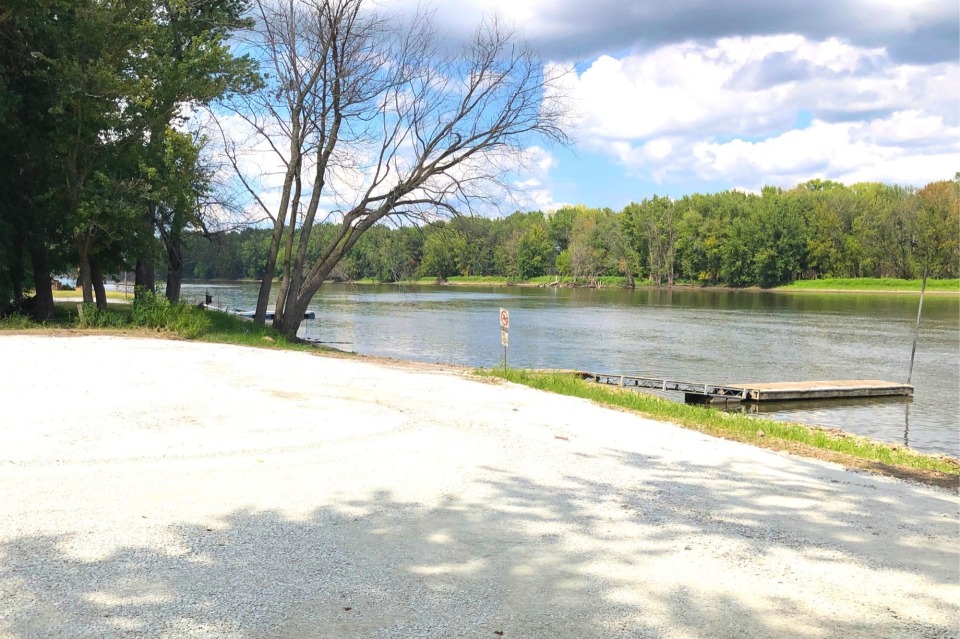 Hawkeye Dolbee River Access is Des Moines County Conservation's northernmost of four Mississippi River Accesses. Along with Casey Barrow, it provides a second access to Mississippi River Pool 18. The area features a concrete boat ramp and gravel parking lot. DMCC provides a dock during the summer and fall boating seasons as river stages allow. The area is inaccessible when the river stage at Keithsburg exceeds 12.8 feet. When river stages allow, a stone bench resides at Hawkeye Dolbee Access in memory of Charlie Poisel.
10.1 acres
Boat ramp
Accessible only when Mississippi River stage at Keithsburg is below 12.8 feet
Rules
No camping
No loitering
No fires
No littering
Docks are for loading/unloading only
Keep all vehicles on roadways or designated parking areas
Do not obstruct access to ramp
History
The DMCCB entered into a 25-year management/lease agreement with the U.S Army Corps of Engineers for the Hawkeye Dolbee Access in May, 1981. Located in Huron Township, this 10.1-acre area was developed to include a double lane, concrete boat ramp with boat dock and parking and maneuvering areas.
A 50/50 cost share through the Iowa Marine Fuel Tax Fund aided in paying for the development of the area.
Location
From DMC Highway 99, go east on 225th Avenue Turn north on Lake Road and follow it to the boat ramp.
Map · Hawkeye Dolbee River Access