Hunt Woods Recreation Area
Hunt Woods is a 58 acre forest located near Burlington's southwestern corner, along 65th St. It is a timber and woodland management demonstration area, designed to show landowners how to manage their own property in an environmentally responsible manner. There have been regular timber management practices applied to the area including harvests, timber stand improvement, prescribed burning, and the planting of thousands of seedlings.
With its large network of trails winding through quality wildlife habitat, Hunt Woods is a popular destination for hikers and wildlife enthusiasts.
History buffs are attracted to the one acre Porter Cemetery with headstones dating back to the early 1800's found at the property's western edge.
The main entrance along 65th St. features a picnic shelter, restroom and access to multiple trails as well as a memorial bench placed in memory of David Garrels. The area is also open to public hunting but due to its small size and proximity to residential properties, the use of rifles or slugs is prohibited.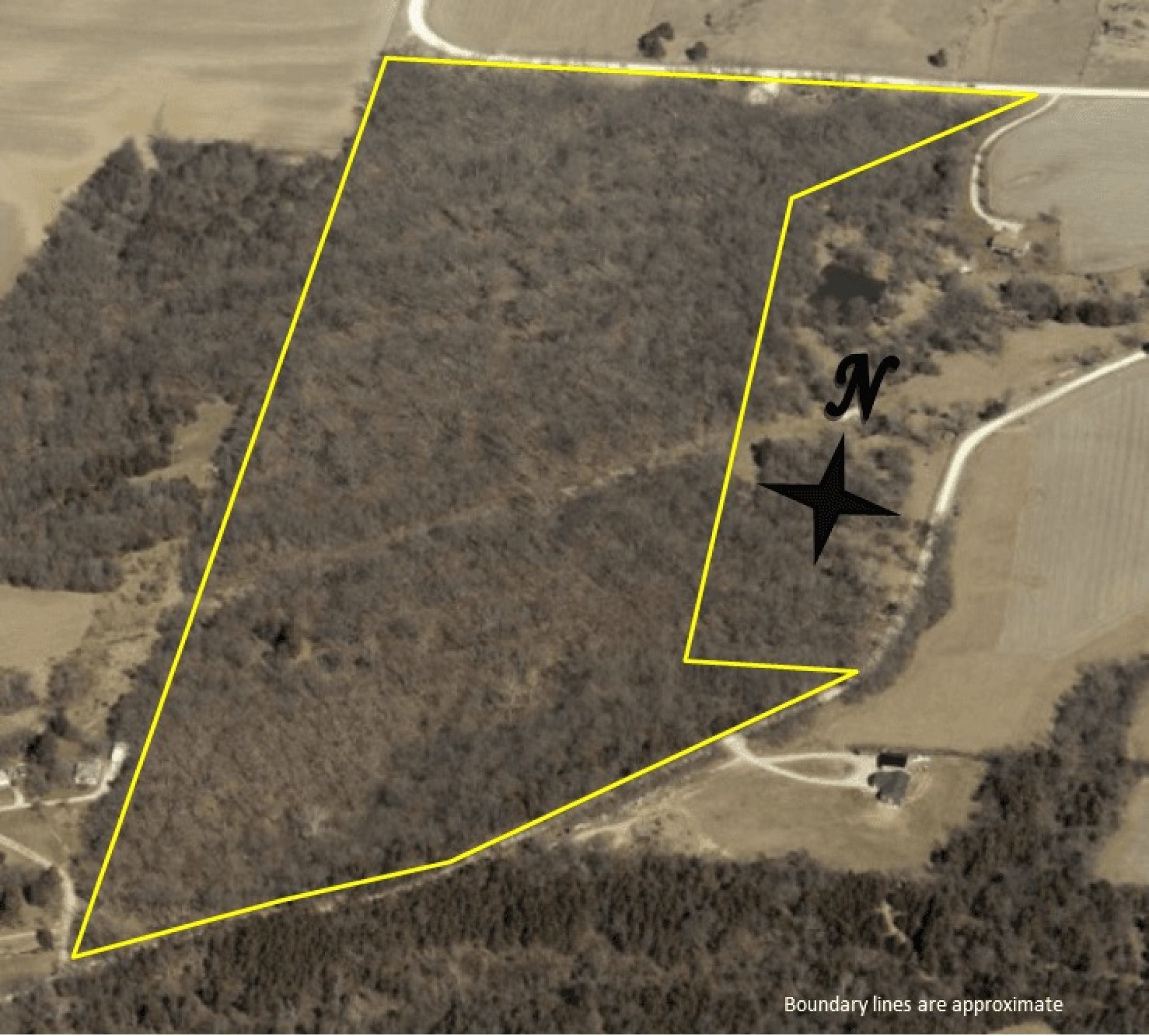 Special Hunting Regulations
All statewide hunting regulations apply, in addition to the following:
Small game and turkey hunting with shotgun or archery only; No rifles or slugs allowed.
Deer hunting by archery methods only. Shotgun deer hunting prohibited.
No permanent tree stands; no screw-in steps
Stands may be placed two weeks prior to season and must be removed within two weeks of the close of the season.
No trapping.
Rules
No camping
All pets must be on a leash
Fires permitted only in containers provided
No littering
Do not remove or deface natural features or park structures
No ATV's or snowmobiles
Keep all vehicles on roadways or designated parking areas
Special hunting regulations apply
History
In the early 1800's, C.W Hunt purchased this area from EP Rand. Samuel B. Hunt then purchased this property from C.W Hunt. In 1967, the heirs of the WE Hunt Estate contacted DMCC to see if they were interested in purchasing 58 acres of heavily wooded timber situated in Union Township.
In 1968, the Board purchased this 58 acres for $8,400. A 50/50 cost share was received from the Bureau of Outdoor Recreation (BOR) for this acquisition. This area was opened for public use in spring of 1969.
The trail that runs through Hunt Woods was extended in 1974-75. The two foot bridges along the trail were both reconstructed in 1988-89. Prairie grass was established under the powerline that cuts through the area in 1980-81.
The original Timber Management Plan was developed in 1984 and updated 2009. An intensive treatment schedule, along with plans for timber sales, was instituted to insure that this predominately oak timber survives for generations to come. A timber sale was held in 1985 with 258 trees plus 52 pulp trees and 35 cull trees harvested. In 1992-93, a second sale was held for the cutting of 235 saw trees plus pulp and cull trees. A salvage harvest on part of the property was conducted in 2020. Timber stand improvement work (TSI) along with the planting for thousands of hardwood seedlings has occurred in the area since the early 1980's.
Hunt Woods serves as a conservation education and demonstration area for timber and woodlands management. Thanks in part to the generous yearly donations from Mrs. Virginia Murray, the Des Moines County Conservation Board has been able to develop and implement a comprehensive woodland management plan showcasing a variety of management techniques. In 1990, the "Hunt-Murray Timber Management Trail" was established.
Park Hours
6:00 a.m. to 10:30 p.m.
Location
1.3 miles south of Burlington on Highway 61, then one mile west on Brush College Road (turns into 65th St.)
12412 65th St.
Burlington, IA 52601
Map · Hunt Woods Recreation Area