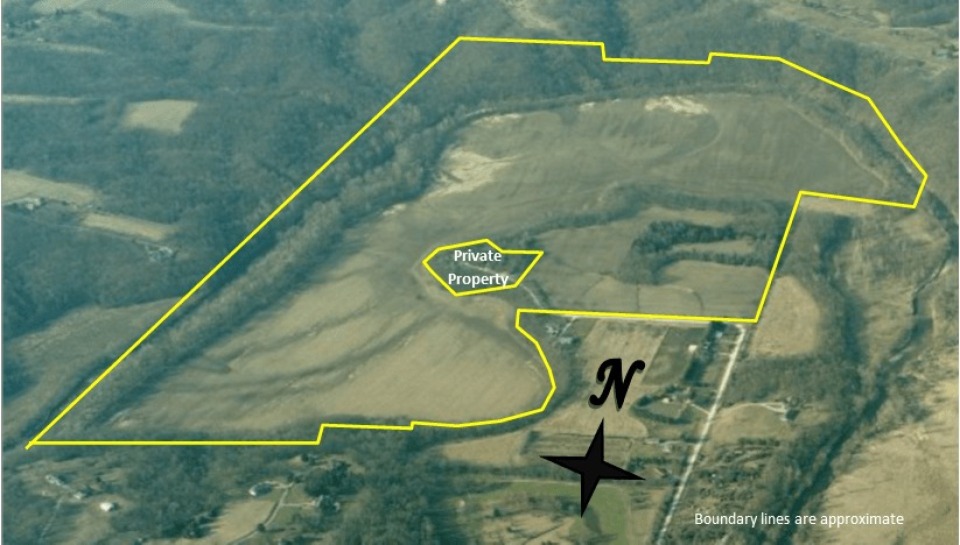 Located on the north edge of the city of Burlington is a 235 acre property named after the renowned local-born conservationist, Aldo Leopold. The Leopold Recreation Area lies along, and is partially dissected by Flint Creek approximately 2.5 miles upstream from where the creek empties into the Mississippi River. The property is approximately 1.2 miles west of the Mississippi River at its nearest point.
The property also lies within the Iowa Department of Natural Resources' Southeast Iowa Amphibian and Reptile Conservation Area - the first of its kind in the nation.
The Leopold Recreation Area was purchased entirely with grants in 2015. Funding sources include the Iowa DOT Scenic Byways Program, Land and Water Conservation Fund, REAP, Partners for Conservation Foundation, Pheasants Forever, the Witte Foundation and other local contributions.
The property is managed for natural resources and is open to public hunting and other outdoor recreation activities.
Weaving along the hills to the north of the property is North Gorge Trail, a volunteer built multi-use hiking and mountain biking trail. The access to this trail system is from Golf Course Road. The trail utilizes city and county property under a cooperative agreement between the two entities.
Rules
No target shooting
No ATV's, snowmobiles or horses
Keep all vehicles on roadways or designated parking areas
Do not remove or deface natural features or park structures
No camping
No fires
No littering
All statewide hunting and public wildlife area regulations apply
Location
Turn west off Highway 99 on to Pond Avenue across from the CNH plant. Follow that road (it becomes Mill Dam Road) 1.7 miles. Parking area will be on the right.
11816 Mill Dam Rd.
Burlington, IA 52601
Map · Leopold Recreation Area