Big Hollow Park Master Plan
Take a moment to think back on your life. What comes to mind? What images flash across your mind's eye? What feelings well up when you call those memories forward?
Go ahead. Take a minute. We'll wait…
If you're like most people, you likely came up with a series of images in your mind and at least some, if not most of them, were based outdoors and with other people – people that were, or are, very important to you.
Our memories define us.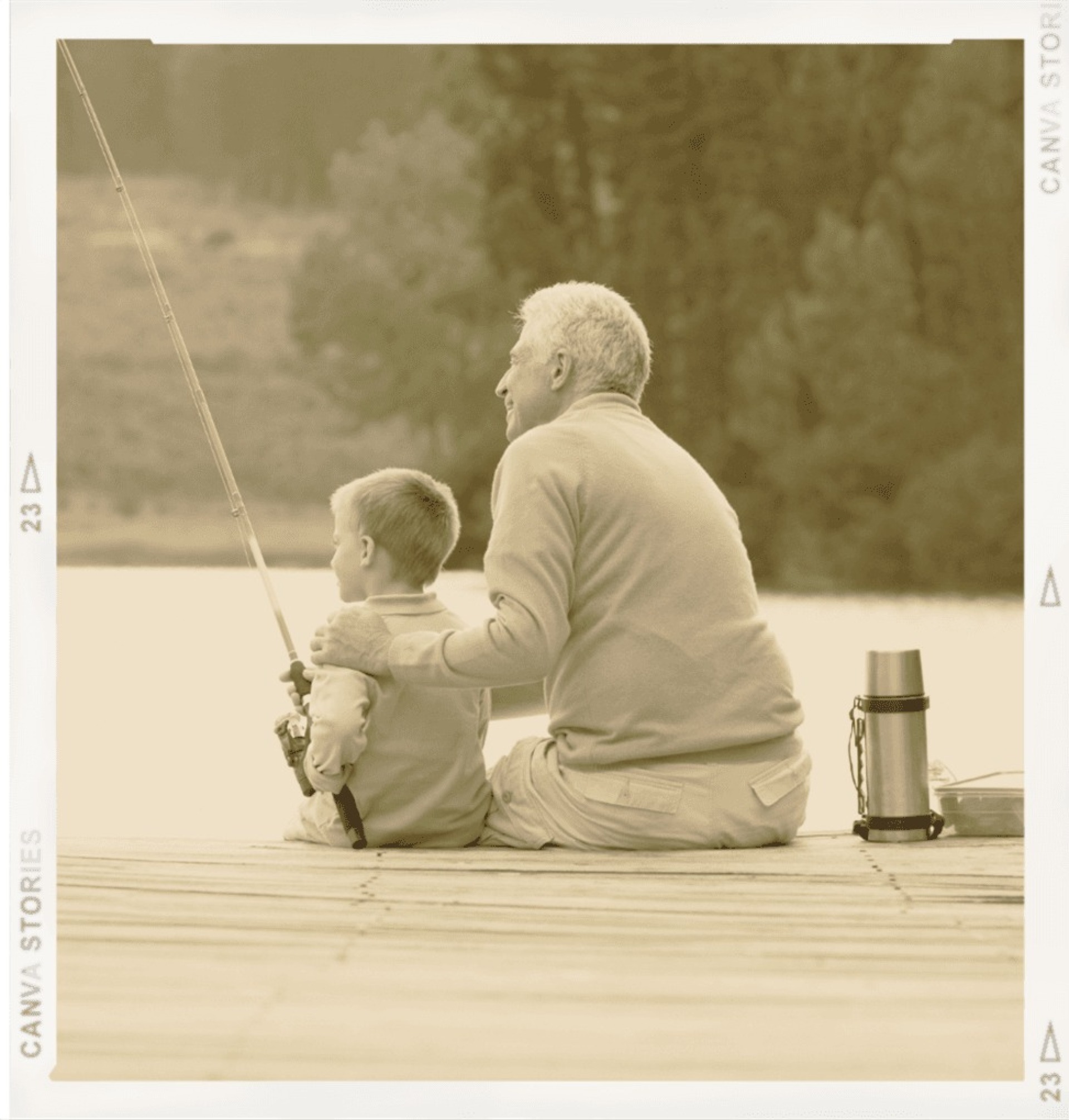 Whether we know it or not, those core memories influence who we are, what we value, and the things we choose to do in our daily lives. Our past experiences shape our current and future selves.
But the world is different now.
---
No matter how old you are, the world is different today than it was when you were a kid. Technology has advanced at unprecedented rates. It has infiltrated nearly every aspect of our lives. More people live in urban centers than ever before. Our disconnect from nature, and the host of problems and ailments it causes, has become so profound that it's practically diagnosable.
We call it Nature Deficit Disorder.
That disconnect, that lack of time spent outdoors, has become such an epidemic that even the healthcare industry has taken note. In many places, doctors have begun literally prescribing time outdoors as treatment for a host of maladies including obesity, anxiety, depression, PTSD, and others. What's more, science supports the validity of what we all intuitively know. A growing body of research suggests that time spent outdoors, especially in natural settings, offers health benefits that, in some cases, is more effective than pharmaceuticals.
This plan is our attempt to be part of that prescription.
---
At Des Moines County Conservation, we refuse to accept a world where kids' interaction with nature is confined to a screen. Instead, we aspire to create a place close to home that's so compelling, that offers so much, that families can't resist the urge to go there. Repeatedly.
We aspire to create a World Class Park right here in Des Moines County.
The ideas in this Plan are not just upgrades to a county park. They are our answer to the epidemic of outdoorlessness facing today's families. They are our prescription for a better life, for lasting memories, for stronger families, for a more nature-connected society.
For decades now, our plan has been to create a park where families can go to lose themselves for a weekend outdoors. A place free from the distractions of everyday life and full of opportunity to play outside where families can make the kind of life-defining memories that are so important for so many reasons.
That's the kind of place we intend to create at Big Hollow. This is how we will do it.
---
This park master plan is built on four key elements:
Improved Accessibility - Paved roads, trails, and lake accesses to the beach and fishing sites; improved boat ramp docks; accessibility to all buildings.
Improved/Expanded Features - More campsites; expanded and improved trail system; expanded maintenance capacity and improved maintenance facilities.
New Facilities - Lakefront cabins; new maintenance building; Park Office & Outdoor Learning Center facility
Clean Water - Completion of a federally approved watershed plan; implementation of practices to reduce nutrient runoff resulting in less algae and better water quality in the lake.
---
Accessible Features
Surfacing and accessible design will ensure that even those with mobility restrictions can access the park's great features. Among many improvements, the boat ramp at the lake will be redesigned to reduce its steepness; improved-surface paths, sidewalks and pavement will extend to the beach and fishing jetties; boat docks will allow for easy access to watercraft; and the new cabins and park headquarters will be designed for full accessibility.
---
Expanded Camping
Big Hollow already has one of the most popular campgrounds in the region. As the park's popularity and the RV industry continues to grow, so does the demand for campsites at Big Hollow.
Every summer, we turn away scores of campers due to the campground being full.
We will add more campsites to the park by making use of existing infrastructure and expanding the campground by up to 50%.
Camping's Impact on Tourism
Annually, the Big Hollow Campground gets visitors from approximately 40 states and half of Iowa's counties. Between 2014 and 2019, campground visitation doubled. More than 6,000 people per year camp in Des Moines County campgrounds.
---
Lakefront Cabins
Build right on the shore of the lake right below the existing campground, these four-season cabins will feature all the amenities of home with the rustic feel of a faraway wilderness retreat.
Each cabin will offer an expansive deck for watching sunsets, a boat dock providing direct access to the water, and a patio area for campfires and s'more roasting with the family.
The cabins will be built in pairs with a common area in between so extended family groups can rent them together. Yet each cabin will have its own private patio area for those times when only one is needed and they're rented separately.
---
Clean Water
With so much of the park's use centered around water recreation, the quality of that water must be a key focus in any master plan.
We will complete a federally approved watershed plan and work with both public and private partners to do what it takes inside and outside the park to make and keep the lake clean.
For more information on our ongoing water quality efforts, check out our Water Quality page.
---
Park Headquarters & Outdoor Learning Center
Looking like something you'd find at a national park, this multi-purpose facility will serve as the gateway to Big Hollow park. The upstairs will be the new department headquarters and park office. The downstairs and outdoor area in back will be an outdoor learning center where we'll host programs to connect park guests to all the activities the park offers.
This facility will not replace Starr's Cave Nature Center. Our intent is to still utilize the existing nature center largely in the same way it has been in the past - for summer camps, school programs, and those type things. This new facility at Big Hollow will focus more on outdoor recreation-focused programs and will serve as the classroom portion of courses that then utilize Big Hollow park and it's amenities to connect people to the outdoors. We envision hosting Hunter Education classes here since there will be classroom and shooting range facilities on site. Or learn-to-canoe classes, or Master Conservationist classes where the bulk of the program utilizes the park but supplements it with classroom instruction.
This facility will also improve the department's administrative efficiency by consolidating the entire staff into one facility, instead of the three facilities (Starr's Cave, Main Office, and Big Hollow Maintenance Shops) that staff are spread across currently.
---
Paved Roads & Improved Trails
The main park road will be paved just like in any national or state park. Kids will be able to ride bicycles around the campground and down to the beach. Pavement will continue onto some of the main trail segments, campsites, and lake accesses. Among other trail improvements, the Flint River Trail will be extended around the lake to connect to all the amenities on the north side of the park.
World-Class Standards
Maintaining a World-Class Park requires world-class maintenance staff and facilities. We've been building our staffing infrastructure for the past several years. Now, as part of this master plan, we will construct a new maintenance facility to house the park staff, supplies, and equipment needed to maintain the park to World-Class Standards.
Financial Details
Together, the elements in this ambitious plan will cost nearly $10 million over the next 10 years or so. But ultimately, funding will dictate how soon these projects happen. Your contributions will accelerate the pace at which Big Hollow transforms into a World-Class Park.
Anticipated Funding Breakdown
Park Revenue - Big Hollow is a self-sustaining park. The user fees paid there go back into the park to cover operations and future development.
Grants - Park revenue will be used to leverage various state and federal grants. We expect revenue and grants to cover more than 1/2 the total costs. These funding sources historically funded 1/2 to more than 3/4 of past development projects in the park.
Public Investment - We expect a small portion of the funding for these developments to come from annual department operation budgets (likely for smaller projects such as sidewalks, docks, and various small park improvements) or possibly a county bond or other investment (likely for larger projects).
Donations and Fundraising - Community support largely built the park into what it is today. We're confident that will continue through this next phase as we build a World-Class Park together.
How You Can Contribute

Tax-deductible donations may be made to these project through the Partners for Conservation Foundation, a 501(c)3 organization that supports park and conservation efforts in Des Moines County.
Non-deductible donation may be made directly to Des Moines County Conservation. All donations to these projects will be held in a special account and earmarked specifically for the projects to which the money was donated.
Donations of $500 or more will be recognized on engraved bricks that will be installed on the walking path in front of the donor wall at the park information kiosk at the entrance to the park. For larger donations, we offer benches, signage, and naming rights. Contact us for more information on those recognition programs.
For more information, contact us at 319-753-8260 or by email at conservation@dmcounty.com