Big Hollow Recreation Area
Big Hollow Recreation Area is Des Moines County's premiere outdoor recreation destination. This 798 acre recreation area offers year-round recreational opportunities for families wanting to get out and enjoy the outdoors. The 178 acre lake complete with a beach, boat ramp and multiple fishing jetties offers ample opportunity to enjoy the outdoors with the family on or near the water.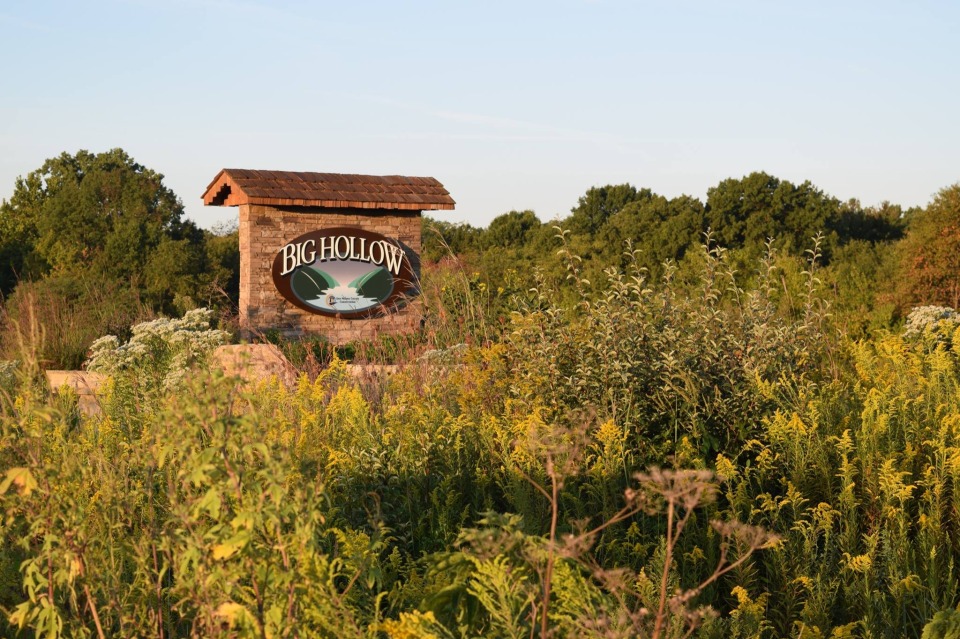 General Park Rules
Camping permitted in designated areas only
Golf carts are not allowed. UTV / ATV's must stay on gravel roads
Pets must be controlled by their owners at all times
Horseback riding is permitted on designated trails only when conditions are such that no damage will be done to the trail surface. Horses are not allowed in any of the campgrounds
Fires in grills and fire rings only
Public hunting is permitted following all state laws governing public lands
Permit required to use the Big Hollow Shooting Range
All boats must operate at no wake on the lake. There are no motor size restrictions
Report all accidents to a park ranger or County Conservation office 319-753-8260
Big Hollow Facebook Page DMCC Rules & Regulations DMCC Refund Policy
Learn More
Park Features
Boating, Canoeing & Kayaking
Camping
Fishing
Hiking
Hunting
Other Park Amenities
Stargazing at the Observatory
Swimming
Target Shooting
Wilson Foundation Off-Grid Cabin
Park Hours
6:00 a.m. to 10:30 p.m.
Location
Big Hollow is conveniently located ten miles north of Burlington. Get there by taking Pleasant Grove Road west three miles off of Highway 61 then turning south on 152nd Avenue and go one mile to the park entrance.
18853 152nd Ave.
Sperry, IA 52650
Map · Big Hollow Recreation Area