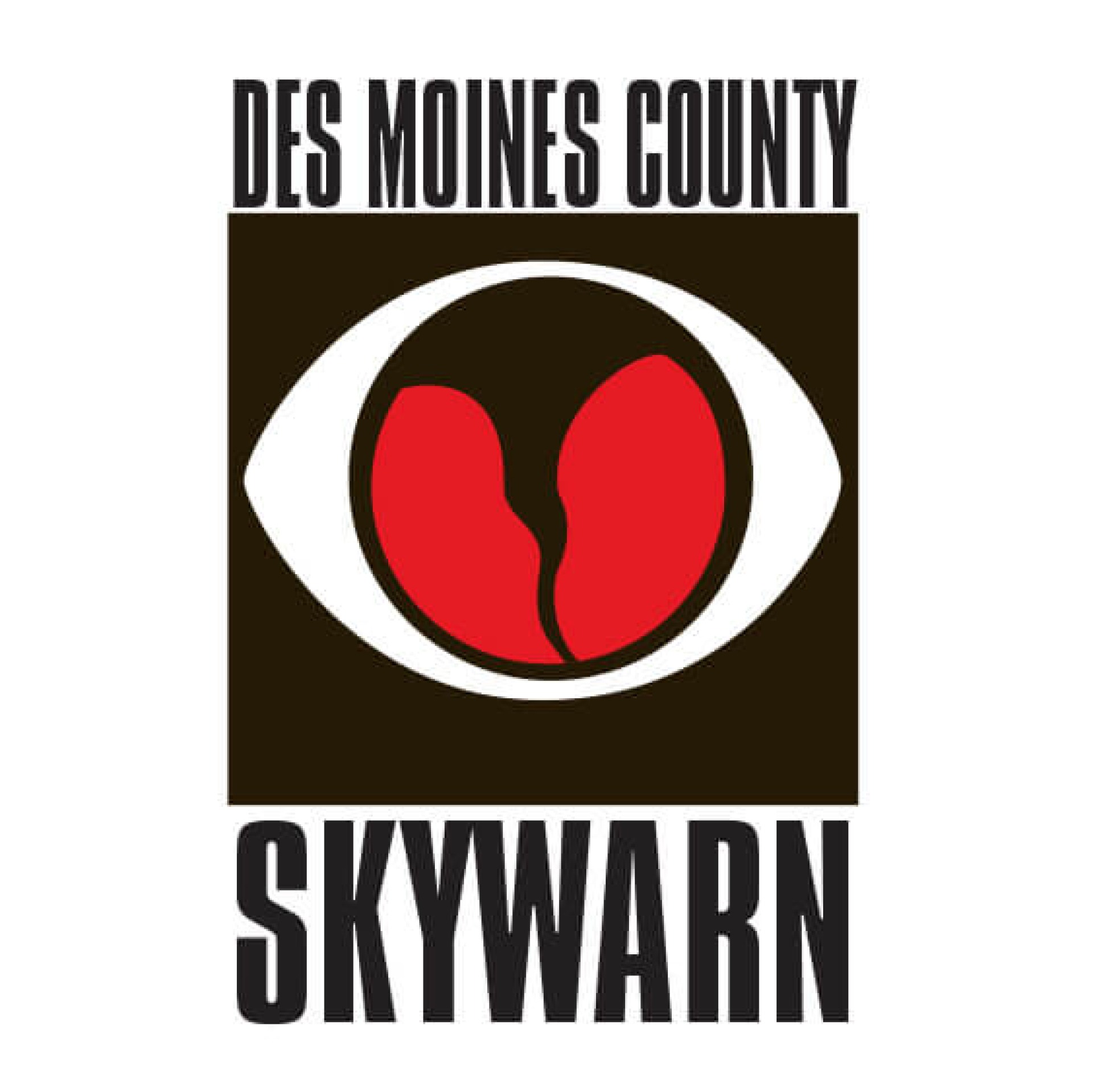 Des Moines County SKYWARN
SKYWARN® is not a club, but an organization of weather enthusiasts with interest in the area of severe weather spotting. Des Moines County SKYWARN spotters are the central point of receipt and distribution of information about incoming and active storms for the local area.
Spotters are trained to safely report weather conditions such as wind gusts, hail size, rainfall, and cloud formations that could signal a developing tornado, derecho, or severe thunderstorm. Information is exchanged with the National Weather Service (NWS) and DESCOM Public Safety Answering Point and dispatch center. This infomation is used to inform the public of severe weather possibilities and to advise dispatchers of the potential need to sound the outdoor warning siren system for the Des Moines County.
SKYWARN has long been associated with amateur radio, but participation in the Des Moines County SKYWARN program does not require an amateur radio license. SKYWARN spotters can communicate via radio, telephone, and the internet.
Members of the Des Moines County SKYWARN team are required to attend a National Weather Service weather spotter class yearly, attend monthly training meetings, and participate in activations and weekly radio checks to maintain membership on the team.
For more information about the NWS SKYWARN Storm Spotter Program, click the "About SKYWARN" button below:

Resources & Volunteering
If you are intrested in joining the Des Moines County SKYWARN team, click below on the yellow "Volunteer for SKYWARN" button, to fill out and submit the electronic inquiry form. EMA personnel will contact you with more information.
The National Weather Service can provide more information regarding being a Storm Spotter.
View the news release regarding Des Moines County StormReady recognition.