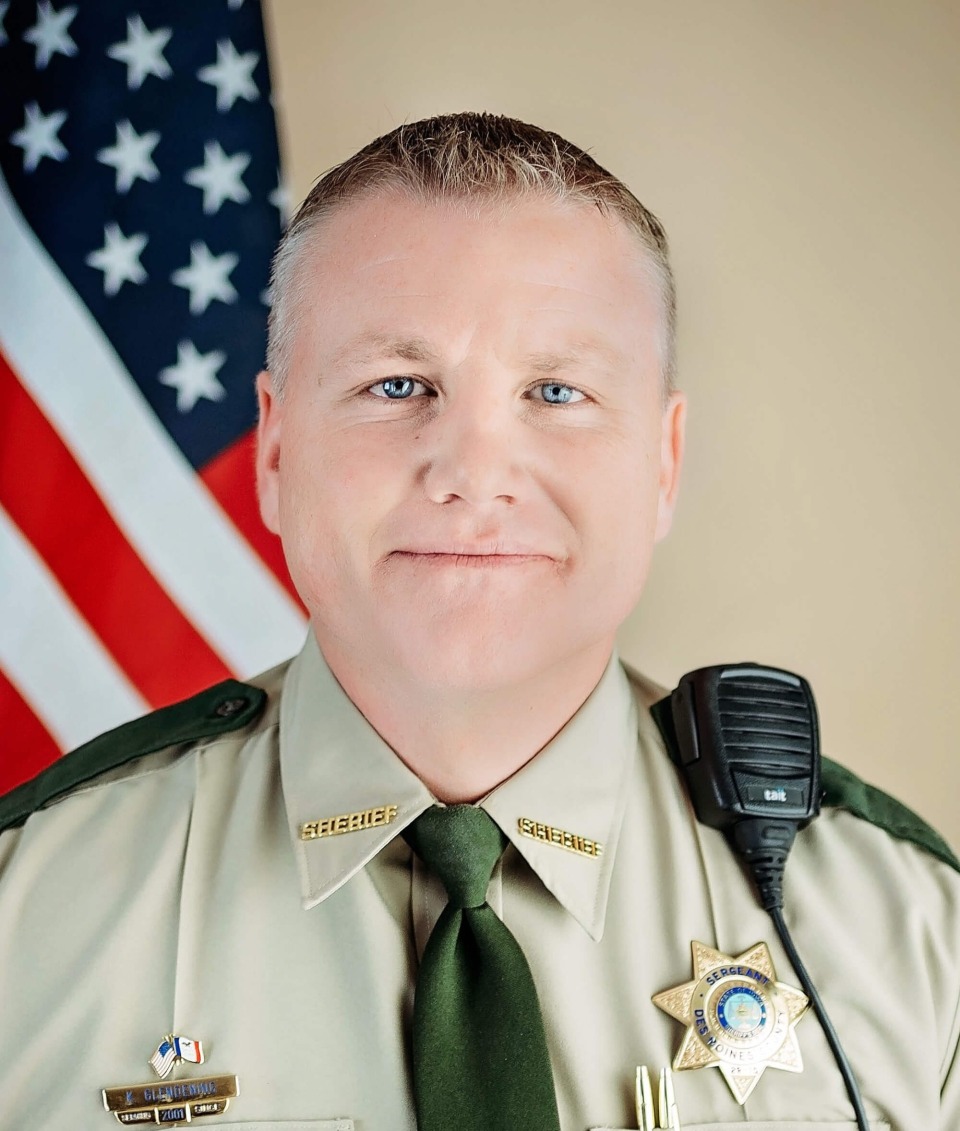 Kevin Glendening began his career as a Deputy Sheriff in 2001 and was elected to the office of Des Moines County Sheriff in 2020. Prior to being elected as the Des Moines County Sheriff, Sheriff Glendening held numerous positions within the Sheriff's Office including:
Patrol Deputy
Field Training Officer
Defensive Tactics Instructor
Precision Driving Instructor
Less Lethal and Chemical Munitions Instructor
Criminal Investigations Detective
Union President representing Des Moines County Law Enforcement
Team Leader and Operator for the Des Moines County Tactical Response Unit
Patrol Sergeant
As Sheriff, Kevin Glendening is a board member of the Des Moines County Emergency Management Commission, the Des Moines County Communications Control Board, the Des Moines County 911 Service Board, and the Southeast Iowa Narcotics Task Force. Sheriff Glendening has dedicated his career to law enforcement in Des Moines County and is driven to provide the citizens of Des Moines County with peace, safety, and justice. The Des Moines County Sheriff's Office employs some of the finest men and women to serve its citizens and Sheriff Glendening is committed to providing these amazing men and women with leadership that is passionate, experienced, and knowledgeable so they can safely and effectively serve.
Kevin's biggest passions are law enforcement and his family. Kevin is a proud husband to his wife, Jennifer, and they make their home in rural Des Moines County with their two girls. Kevin volunteers as a coach for youth sports and for several community organizations.