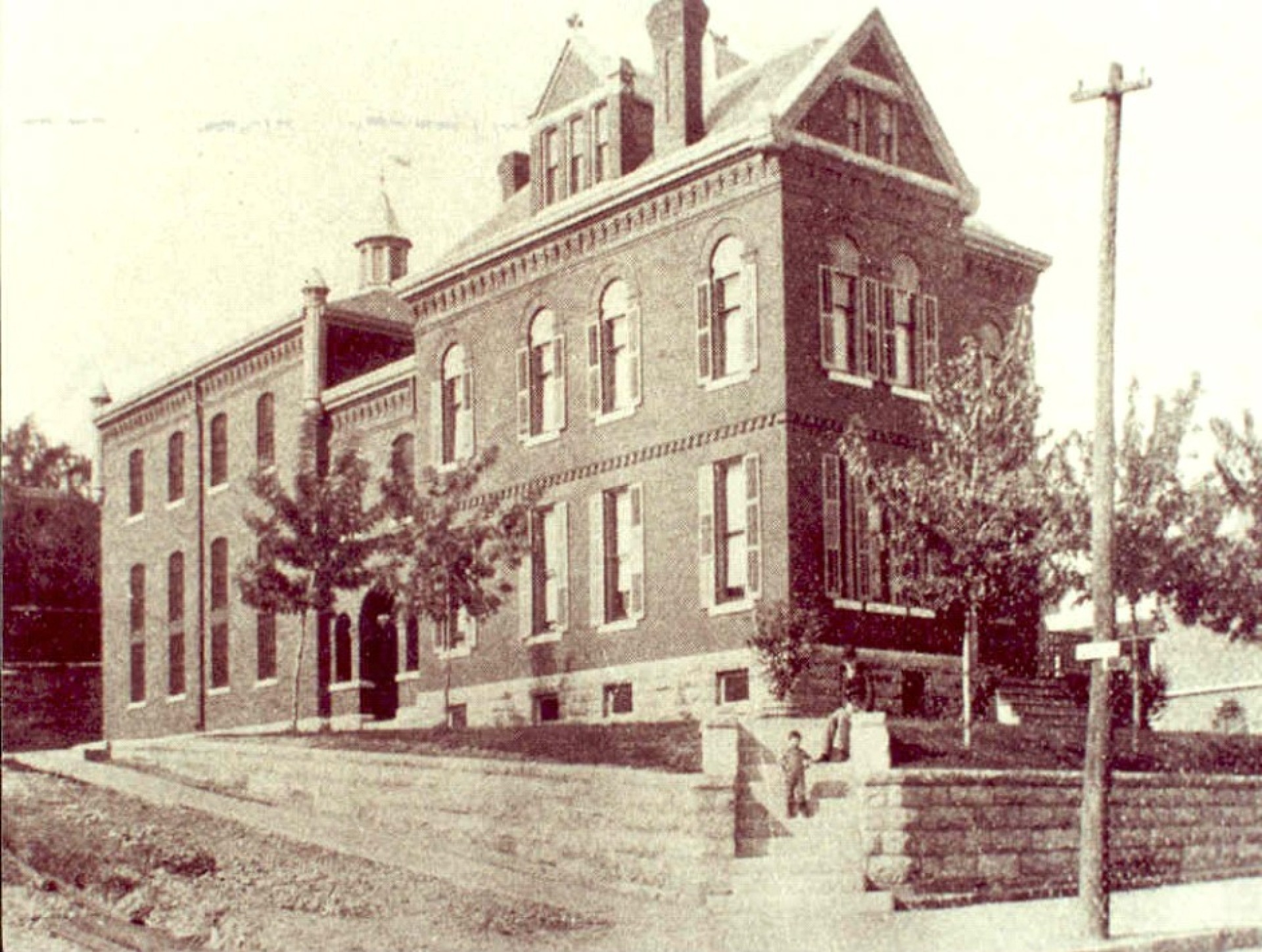 Sheriff's Office and jail site at Main and Court St. in Burlington. Built 1890.
In the fall of 1834, when Des Moines County (spelled DeMoine at the time) was part of the Michigan Territory, Soloman Perkins was elected to serve as the first Sheriff of Des Moines County. Since that time Des Moines County has seen many different Sheriffs, with Kevin Glendening serving as the 31st Sheriff after being elected in 2020.
The first prisoners in Des Moines County were held in private homes until the first Sheriff's Office and Jail were built in 1838 on the east side of the North Hill Public Square in Burlington. The second Sheriff's Office and Jail were built on High Street in Burlington in 1854. In 1886 the need to meet jail standards and for more space arose and a special election was held for the construction of a new Sheriff's Office and Jail. The bond referendum passed, and the new Sheriff's Office and Jail was completed on November 11, 1890 on the corner of Main and Court Street in Burlington (currently the location of the Burlington Public Library parking lot).
In April of 1940, the construction of the current Des Moines County Courthouse was completed with the Jail on the 4th floor of the courthouse and the Sheriff's Office located on the 1st floor. The Sheriff's Office then moved from the courthouse across the street to its current location in 1983. The site of the current Sheriff's Office was formerly an auto dealership and then an auto parts dealer until it was purchased by Des Moines County in 1973. Des Moines County used the building for vehicle storage and maintenance until it was repurposed to be used as the Sheriff's Office in 1983.
The current jail, located at 3630 Bauer Drive in Burlington, was constructed in 1995. The Des Moines County Jail can house up to 80 inmates and is the holding facility for all subjects arrested and held in Des Moines County.